It's an astonishing statistic – a recent survey found that nearly 95% of homeowners in London feared hiring a tradesman as they were concerned they would be ripped off or work would be carried out poorly.
Homeowners concerns are entirely understandable. Whilst there are many reputable tradesmen out there carrying out high quality roofing, plumbing, electrical and carpentry work, there are plenty of others whose workmanship leave a lot to be desired.
When home renovations or repairs are often costly, it further explains why homeowners are anxious. After all, if you are spending several thousand, if not tens of thousands of pounds you want to be confident that any work carried out is done well.
At ER Group we fully recognise the legitimate concerns of potential customers. We pride ourselves on being one of a handful of roofing & renovation firms that delivers excellent quality workmanship but fully expect prospective customers to request several quotes for roofing work. To help you decide which roofing firm is the best fit for you, we have pulled together this guide which highlights the questions you should ask any roofing firm before choosing a roofer.
We hope it helps!
Will you carry out a Site Inspection?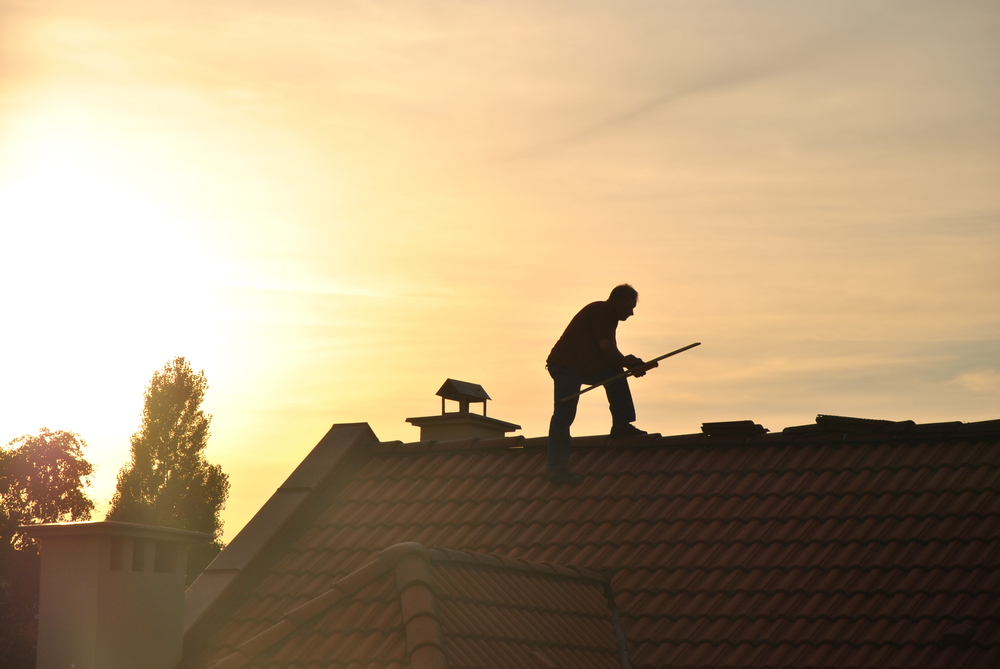 For anything other than an emergency repair where a competent roofer will be happy to quote an hourly rate, you would expect an on-site visit from them to view the roof in question. And when we say 'view the roof' that doesn't mean from the pavement or garden! In order to provide a comprehensive quotation (more on that later) any roofer is going to want to properly inspect the roof in order to decide what work needs to be carried out. Expect a good roofer to take a lot of photos as well, both for their reference and so they can show you what problems you may have with your roof. This also avoids overcharging where the roofer quotes for work that doesn't actually need doing.
What to watch out for:
Phone quotes (unless this is for very limited emergency work like replacing a slipped tile).
Quotes given based on a ground level inspection only – you can't spot the problem on a roof from the ground!
No photos taken – a competent roofer will want to be able to show you what the problem is and use photos as further reference when providing a quote.
What is your Experience?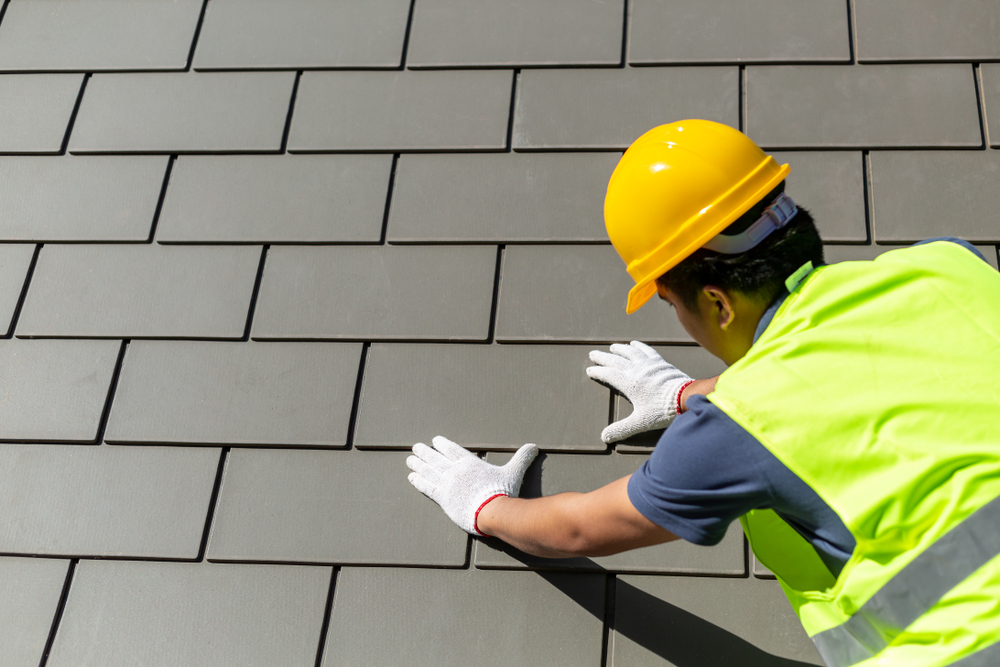 Although it doesn't always go hand-in-hand, the number of years' experience a roofer has will sometimes act as a guide to how competent a roofer they are. Clearly someone who has only worked as a roofer for a year will have undertaken fewer jobs than someone who has a decade of experience.
The experience question is multi-dimensional however. Perhaps unsurprisingly, roofs come in all shapes and sizes and are constructed from different materials. Roofers tend to have areas of specialism and will be better equipped to tackle some jobs than others. Someone who has spent a whole year exclusively laying EPDM roofing could well be better placed to carry out a flat roof EPDM replacement than a roofer with 3 decades of experience who has never used EPDM!
So, what to do? Simply ask the question 'Have you carried out roofing work like this before. If so, when and how often?'. If the roofer seems hesitant when responding to these types of questions, then caution is recommended.
If your roofing job is a sizeable one then it is also worth asking to speak with a previous customer. In addition, ask to see a portfolio of previous work.
Can I have a detailed Quotation?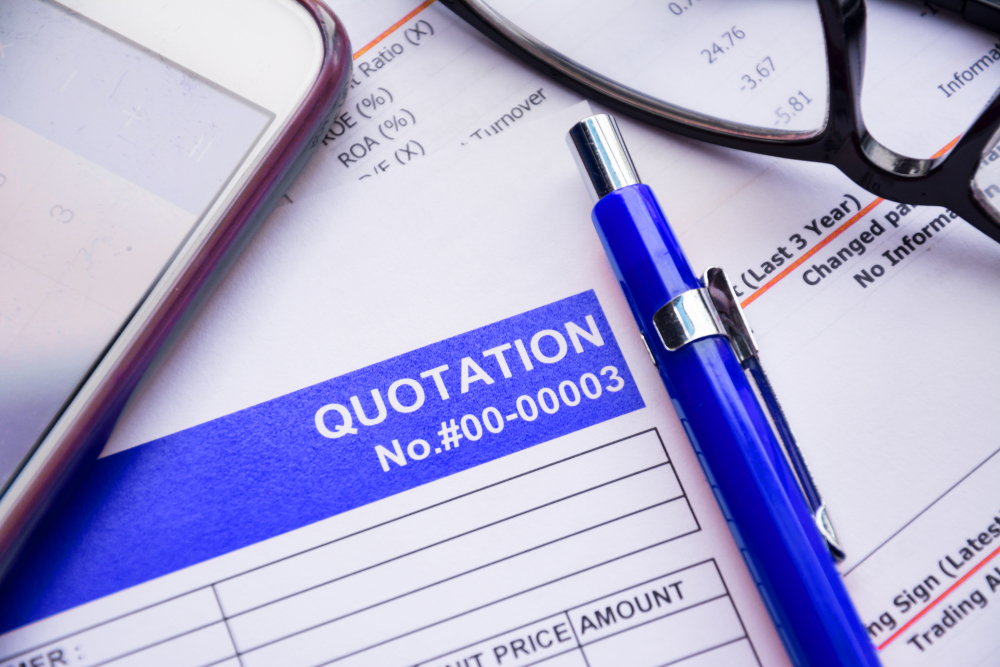 You'd be unlikely to buy a car without first receiving a detailed quote and a roof is no different. We feel very strongly that an in-depth quotation should be provided for all roofing work. A good quote should include the following:
Labour
Materials
Parking charges and other ancillary costs
Disposal costs for waste (e.g. a skip hire)
Scaffolding and access equipment where required
The quote should walk you through the job and include timescales and payment schedules. Unexpected costs can and do arise – with the best will in the world, until a roof is stripped back it can be impossible to rule out unforeseen expenses but the quote should explain how this would be handled in the event of additional work needing to be carried out.
Finally, it's very important to try and understand the core components of the quote. This is where detail is vital. You may receive two quotes, one which is more expensive than the other. Understandably people's initial instinct is that the roofer who provided the more expensive quote must be overcharging. Like most things in life, it's not as simple as that… consider the materials that are being quoted for for example. A cheap quote might mean cheap materials so get full details before committing.
Are there any Additional Costs?
We mentioned checking for scaffolding and access equipment costs in your quote but this is a point worth emphasising. Not all jobs will require specialist access equipment but larger jobs may well. Hire of this equipment is expensive and a detailed breakdown of these costs needs to be included in any quote.
What are your Payment Terms?
It's perfectly reasonable for roofers to request a deposit before work begins. After all, they need to potentially hire equipment, organise their team and book time out in their work schedule. You should NOT however be asked to pay for work in full at the outset of the project. Your quote should include a timeline for work to be completed and a payment schedule which runs alongside this.
Final payment should only be made when you have satisfied yourself that the work has been carried out as agreed and to a high standard.
In Summary
A respectable, established roofing firm will have no problem answering these questions. Don't feel uncomfortable insisting that detailed information is provided before committing to a contract. And trust your instinct. If you have doubts at the quotation stage about the competency and trustworthiness of the roofer then look for another roofer!